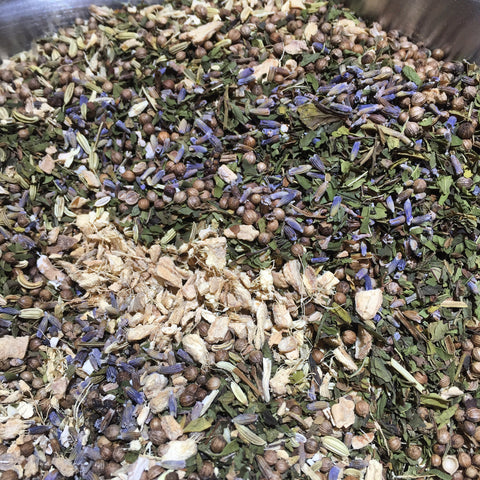 Immunity Defender Tea
This Immune Defender tea blends warming and strengthening herbs and spices to help support a depleted immune system. Its gentle-tasting, powerful ingredients taste delicious, warming, but not too spicy. It contains only organic ingredients. 2 oz.
Ginger: warming and helps soothe nausea.
Fennel: aids digestion and contains selenium, which can aid immunity.
Peppermint: settles upset stomach and can reduce congestion.
Coriander: contains high levels of antioxidants.
Cardamom: warming and delicious.
Ashwagandha: used to combat stress, anxiety.
Lavender: aids in digestion, soothing nausea, and treats insomnia and depression.
**Please check with a doctor before taking this if you have any serious medical condition.**