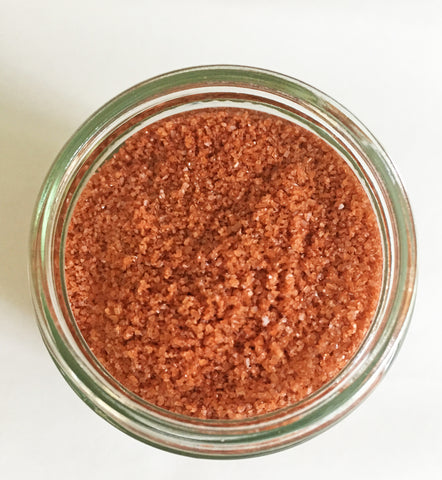 Hawaiian Ala'ea Salt
Deep red Alaea Hawaiian red salt tastes slightly minerally. It's a versatile salt, delicious rubbed into steak or sprinkled onto shrimp or fish before you grill or saute. It's also tasty and attractive sprinkled onto hors d'oevres or canapes. In Hawaii, it's used in blessings, but also in traditional Hawaiian dishes such as kalua pork.

Your salt will come in small crystals packaged in a 2.25 ounce packet, a 4.5 oz bag, a 4.5 ounce jar, or an 8 ounce bag. Please select from the drop down menu on the right. Alaea salt's crystals are smaller than the pink sea salts I sell, but larger than table salt, so they are perfect for sprinkling on grilled meats or vegetables after cooking, although we've been known to keep it in the salt grinder, as well.