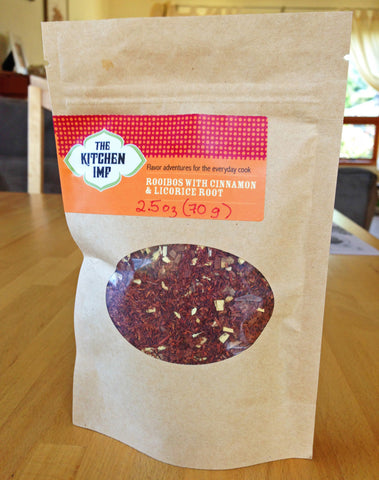 Rooibos with Cinnamon & Licorice Root - loose
Rooibos is widely known for its health benefits, but I'll confess that I've always found it a bit boring. I love this blend, though. The cinnamon and licorice root give it a delicate, slightly spicy sweetness. Add a little honey and you have a perfect winter drink. 
Not only does the tea taste delicious, but it is reported to have various health benefits. Among them are antioxidant and anti-inflammatory properties. It's also used to sooth upset tummies. Cinnamon, meanwhile, is reputed to be good for circulation and imflammation. Licorice has been used as a natural treatment for stomach ulcers.
Please select the size you'd like from the drop-down menu.