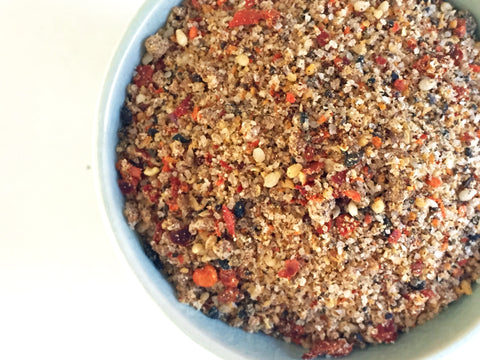 Bulgogi Seasoning
Red chilies, smokey chilies, Sichuan peppercorns, orange peel, black and white sesame, ginger, garlic, and all manner of other goodness. Mix these spices with soy and rice wine vinegar (or orange juice) and use it as a marinade for short ribs, tofu, tri-tip, flank steak or whatever suits your fancy. Or you can use this blend as a dry rub. In either case, your final dish will be full-flavored and luscious. We recommend serving your protein with steamed rice and a lightly dressed cucumber salad.

Please select the size you'd like from the drop down menu.
No preservatives or fillers.