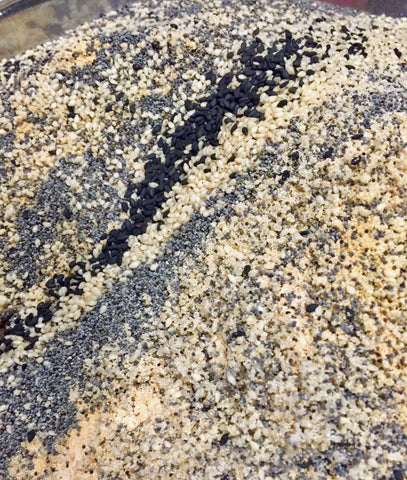 Everything Bagel Blend
Yes, it has bagel in the name, but we have it on good authority that this blend makes mashed potatoes even better than they already are. Or use it as around the rim of your glass for a bloody mary, or toss it with buttered popcorn for a savory snack, or use it in a salad dressing! So dang many options, right?

This blend is also made in-house of organic herbs and spices: black and white sesame seeds, poppy seeds, garlic, onion, and a bit of sea salt.

Please select a 1.25 ounce packet, a 2.75 ounce jar, a 5 ounce bulk bag, or a pound from the drop down menu.